USA Sales Manager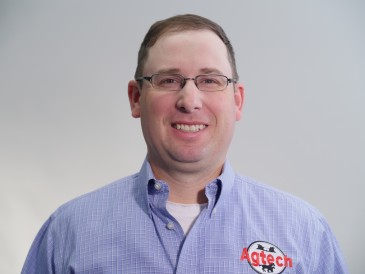 Tom was born and raised on a family purebred Angus operation in south-central Montana. Their operation is based around a total A.I program that also uses E.T. to propagate top genetics. So Tom knows his way around a transfer rod and is able to help you in product selection.
Tom is also a graduate of Kansas State University with a B.S. in Animal Science & Industry. He has come back to his alma mater and is pleased to be in the Manhattan, Kansas area once again. While at college he was a member of the KSU Livestock Judging Team and was high individual at the National Collegiate Championship Contest in Louisville, KY.
Although Tom works for Agtech full time he is still actively involved in his family's Angus operation and is a member of the following organizations: American Angus Association, American Quarter Horse Assn.
In his free time Tom enjoys attending livestock events, breeding and evaluating cattle, and working with youth livestock programs.
Tom joined the staff in June 2005. His personal connection with the livestock industry as well as his agricultural sales background made him a perfect fit for the Agtech sales team.
---