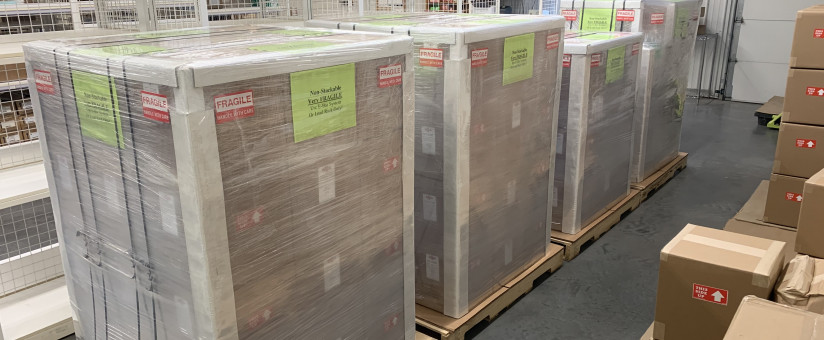 By

Agtech

on

October 10, 2019

This week, our international team prepared a large, multi pallet shipment of embryo transfer and artificial insemination supplies to a valued distributor of ours in the Persian Gulf region. This is business as usual here at Agtech.

For the past 20+ years we have undertaken great efforts to establish a network of knowledgeable, trustworthy distributors who stock and sell our products around the world.

We also work directly with many end user customers in less established countries. Our online store allows for accurate and quick international transactions, and shipping.

As we continue to grow our business globally, we have added Ovum Pick-Up (OPU) & In-Vitro Fertilization (IVF) consumables, lab ware and media to our product line. We are ready and able to ship many of these items globally as well.

Our experienced warehouse and shipping staff takes great pride in preparing and packaging all of our international shipments so that they arrive at their location on time, affordably and in pristine condition.  We have the knowledge and network to ensure proper documentation, declaration documents and other critical items are included with our shipments to make customs clearance and importation an efficient and easy process.

We are one of the only US- based large animal reproduction supply company  to have a full time Spanish speaking team member who is ready and willing to assist with quotes, shipping arrangements and product selection.
---