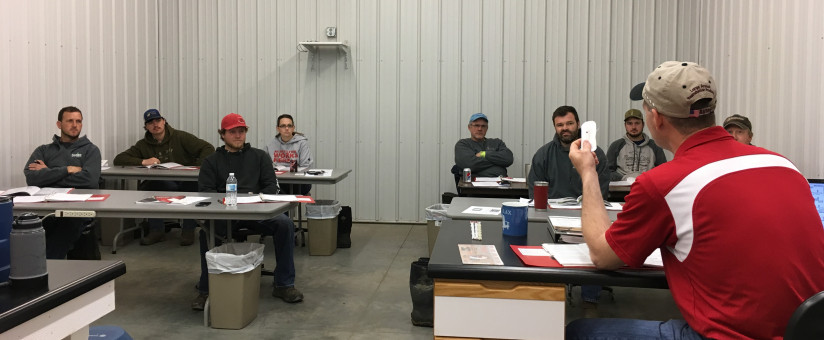 Agtech's intensive 2-day class is comprehensive and hands-on instruction in bovine artificial insemination. The class is designed to help you increase your operation's profitability and efficiency by teaching the skills and techniques of A.I. Class enrollment is limited to keep the classes small, allowing more hands-on time with the cattle.
2022 Class Dates
July 11 - 12, 2022
August 22 - 23, 2022
Course Highlights
There are many benefits to introducing artificial insemination into your program. You can improve the genetic quality of your herd while eliminating the need to purchase, house and feed bulls. Artificial insemination also gives you access to superior and proven herd sires at an affordable price.
Animal Science students can also benefit from this class by learning a skill that makes you more valuable to perspective employers, veterinary schools or your family ranch/farm.
What You Will Learn
Cattle artificial insemination procedure
Frozen semen handling and thawing
Basic anatomy of female reproductive tract in cattle
Heat detection systems
Synchronization systems for heifers and cows
Tuition
$850 is due 45 days prior to start of class and includes all materials for the course and lunch each day.
Class Size
Limited to 8 students maximum, 6 minimum
Previous Experience
No prerequisites
About the Instructor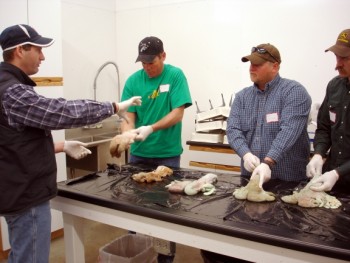 Jon Herrick instructs the cattle artificial insemination course for Agtech, Inc. He currently works with Select Sires as a Beef Specialist. Jon has been involved in the commercial cattle AI business since 2000. He has instructed ABS Global artificial insemination training schools and currently assists in teaching AI to Animal Science students and the University of Nebraska in Lincoln. Jon graduated from Kansas State University in 1998 with a Bachelors degree in Animal Science. Jon currently resides near Miller, NE and is involved in the family farming and ranching operation.
---
Notice of COVID-19 Policy for Agtech Workshops
As part of our continued commitment to maintaining a safe and healthy workplace and training center, Agtech is taking additional measures to protect staff and workshop attendees from potentially contracting or spreading COVID-19.  
If you are registered for a class, then no less than 2 days before class begins you must email ONE of the following two documents to records@agtechinc.com.  
(1) CERTIFICATE of Covid-19 Vaccination: No less than 2 days before class begins, email a clear photo (or scanned copy) of your certificate of being fully vaccinated against Covid-19 to records@agtechinc.com. You are considered fully vaccinated:
2 weeks (14 days) after your dose of an accepted single-dose vaccine, or 
2 weeks (14 days) after your second dose of an accepted 2-dose series
(2) CERTIFICATE of Negative Covid-19 Test: No less than 2 days before class begins, email a clear photo (or scanned copy) of your lab-confirmed, negative PCR COVID-19 test results to records@agtechinc.com, with the test taken no more than 3 days before class begins. Example: Test Friday, email negative certificate Friday or Saturday, class begins Monday.
Self-administered "home" antigen test kit results are not acceptable.
CONFIRM:  Please email records@agtechinc.com several days before class to obtain confirmation that Agtech received your certificate.
Failure to provide the requested documentation timely will result in cancellation of your registration and no tuition refund.
---
---