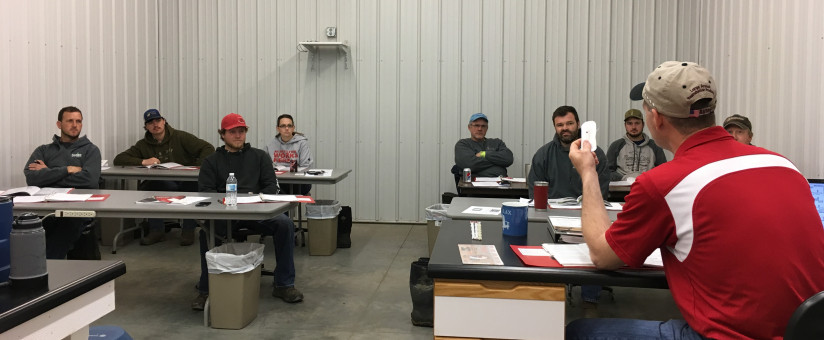 Agtech's intensive 2-day class is comprehensive and hands-on instruction in bovine artificial insemination. The class is designed to help you increase your operation's profitability and efficiency by teaching the skills and techniques of A.I. Class enrollment is limited to keep the classes small, allowing more hands-on time with the cattle.
2023 Class Dates
To be determined. Please complete the Inquiry Form below or chat with us for more details!
Course Highlights
There are many benefits to introducing artificial insemination into your program. You can improve the genetic quality of your herd while eliminating the need to purchase, house and feed bulls. Artificial insemination also gives you access to superior and proven herd sires at an affordable price.
Animal Science students can also benefit from this class by learning a skill that makes you more valuable to perspective employers, veterinary schools or your family ranch/farm.
What You Will Learn
Cattle artificial insemination procedure
Frozen semen handling and thawing
Basic anatomy of female reproductive tract in cattle
Heat detection systems
Synchronization systems for heifers and cows
NOTE: All instruction is conducted inside Agtech's climate-controlled Reproduction Education Center in Manhattan, Kansas.
Tuition
$650 is due 30 days prior to start of class and includes all materials for the course and lunch each day.
Class Size
Limited to 8 students maximum, 6 minimum
Previous Experience
No prerequisites
About the Instructor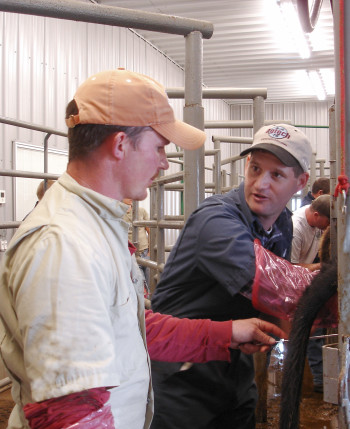 Jon Herrick instructs the cattle artificial insemination course for Agtech, Inc. He currently works with Select Sires as a Beef Specialist. Jon has been involved in the commercial cattle AI business since 2000. He has instructed ABS Global artificial insemination training schools and currently assists in teaching AI to Animal Science students and the University of Nebraska in Lincoln. Jon graduated from Kansas State University in 1998 with a Bachelors degree in Animal Science. Jon currently resides near Miller, NE and is involved in the family farming and ranching operation.
---
Notice of COVID-19 Policy for Agtech Workshops
Agtech is committed to maintaining a safe and healthy workplace and training center. This includes measures and policy which help protect staff and workshop attendees from potentially contracting or spreading COVID-19. All Agtech staff and class instructors have received a COVID-19 vaccination, and Agtech encourages everyone to get vaccinated against COVID-19. However, you are allowed to attend class if you have not received a COVID-19 vaccination.
REQUIREMENT for EVERYONE enrolled in class (vaccinated & non-vaccinated): Each morning before leaving your hotel, assess your health status for the COVID-19 symptoms listed below. If you are experiencing one or several symptoms listed below, you are NOT allowed to attend class. If you attend class and are displaying COVID-19 symptoms, you will be asked to leave class. We will gladly re-register you at no charge into the same class held at a future date.
COVID-19 Symptoms
Fever or chills
Cough
Sore throat
Fatigue
Muscle or body aches
Shortness of breath or difficulty breathing
Headache
New loss of taste or smell
Congestion or runny nose
Nausea or vomiting
Diarrhea
Unfortunately, you cannot tell the difference between flu and COVID-19 by symptoms alone because some of the symptoms are the same.
---
---