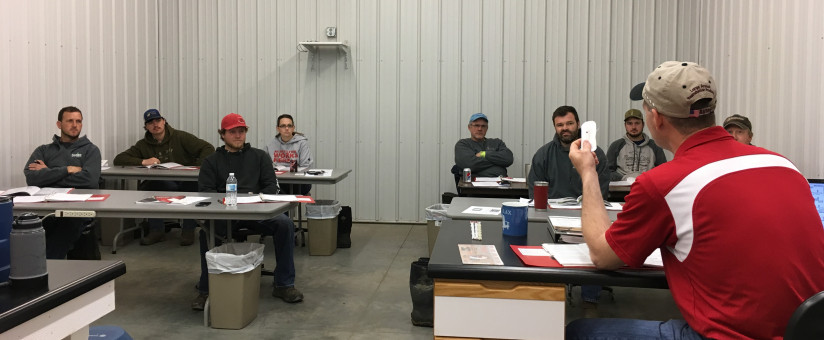 ---
NOTICE : To protect the health of our employees, their families, and our patrons, Agtech requires ALL individuals who enter our facility to be FULLY VACCINATED against COVID-19.
By purchasing this class, you agree to provide Agtech a high-quality, scanned, color image (front and back) of your completed, official C.D.C. COVID-19 vaccination card to records@agtechinc.com no later than THREE weeks prior to class start date. Failure to provide this documentation at least THREE weeks prior to class start date will result in your class cancellation and no refund.
---
Agtech is proud to offer this 2-day comprehensive, hands-on instruction in bovine artificial insemination.
Our A.I. class is designed to help you increase your operation's profitability and efficiency by teaching the skills and techniques of A.I. in just 2 days. Class enrollment is limited to keep the classes small, allowing more hands-on time with the cattle.
Class Details
There are many benefits to introducing artificial insemination into your program. You can improve the genetic quality of your herd while eliminating the need to purchase, house and feed bulls. Artificial insemination also gives you access to superior and proven herd sires at an affordable price.
Animal Science students can also benefit from this class by learning a skill that makes you more valuable to perspective employers, veterinary schools or your family ranch/farm.
What You Will Learn
Cattle artificial insemination procedure
Frozen semen handling and thawing
Basic anatomy of female reproductive tract in cattle
Heat detection systems
Synchronization systems for heifers and cows
About the Instructor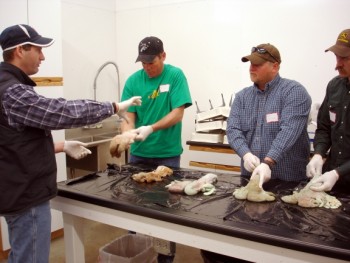 Jon Herrick instructs the cattle artificial insemination course for Agtech, Inc. He currently works with Select Sires as a Beef Specialist. Jon has been involved in the commercial cattle AI business since 2000. He has instructed ABS Global artificial insemination training schools and currently assists in teaching AI to Animal Science students and the University of Nebraska in Lincoln. Jon graduated from Kansas State University in 1998 with a Bachelors degree in Animal Science. Jon currently resides near Miller, NE and is involved in the family farming and ranching operation.
ABOUT THE FACILITY
Agtech's Reproduction Education Center in Manhattan, Kansasis a state-of-the-art training facility that provides the ideal location for classes year-round. The facility is climate controlled and includes an embryology lab and indoor palpation stalls.
The embryology lab has been designed to allow you to learn the techniques hands-on while watching the instructor perform the same techniques.
The palpation stalls provide a secure enclosed structure with ample room for you to work with our on-site cattle. All techniques learned are hands-on and you will work with a variety of cattle.
Our casual classroom atmosphere encourages questions and open discussion. Cost is $850. Does not include transportation or hotel, but lunch is provided each day.
---