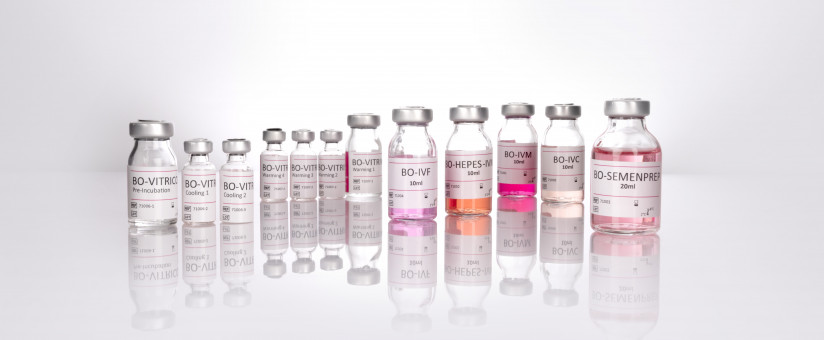 ---
DUE TO COVID-19, IN PERSON CLASS DATES MAY BE POSTPONED TO A LATER DATE OR MONTH. DECISIONS ARE ONGOING AS PER CHANGING HEALTH CONDITIONS AND RECOMMENDED HEALTH DEPARTMENT PROTOCOLS. PLEASE SPEAK WITH TOM PATTERSON AT +1 785-776-3863, EXT 1 FOR MORE DETAILS AND CONSIDERATIONS.
---
Our 2.5 day / 20-hour course in OPU will provide students with a foundation of knowledge and skills for successful implementation of ovum pickup in cattle. Laboratory work is limited to verification of oocyte collection via microscope, and preparation of oocyte for shipment to a central lab for culture.
Class Details
Class Dates
---
Class will be limited to 4 students and will take place in our climate controlled education center.
Previous ovary palpation experience is suggested, but not required.
Although not a requirement, students are welcome and encouraged to bring the ultrasound machine that they intend to use with them to the course. Please contact Agtech in advance for more details regarding information we will need in advance about your ultrasound system. Our instructor is highly experienced working with many makes and models of ultrasound machines.
What You Will Learn
Physiological aspects of OPU / IVF
OPU collection procedure in live animals
Proper positioning of ovary & follicles for OPU procedure
Preparing oocytes for shipment
Choosing equipment
Proper equipment assembly
Equipment troubleshooting and testing
About the Instructor
Recognized as a global leader in OPU and IVF procedures, Dr. André Dayan's logical, application based teaching style will establish sound judgement and technique in all students. After starting and selling several successful large animal reproductive companies, Dr. Dayan is now WTA Technologies (Brazil) International Director, based in the USA, and spends time helping others learn how to succeed in OPU. His extensive experience and enjoyable demeanor in the classroom will help prepare you for success in your managed breeding program.
ABOUT THE FACILITY
Agtech's Reproduction Education Center in Manhattan, Kansas is a state-of-the-art training facility that provides the ideal location for classes year-round. The facility is climate controlled and includes an embryology lab and indoor palpation stalls.
The embryology lab has been designed to allow you to learn the techniques hands-on while watching the instructor perform the same techniques.
The palpation stalls provide a secure enclosed structure with ample room for you to work with our on-site cattle. All techniques learned are hands-on and you will work with a variety of cattle.
Our casual classroom atmosphere encourages questions and open discussion. Cost is $3,500. Does not include transportation or hotel, but lunch is provided each day.
---